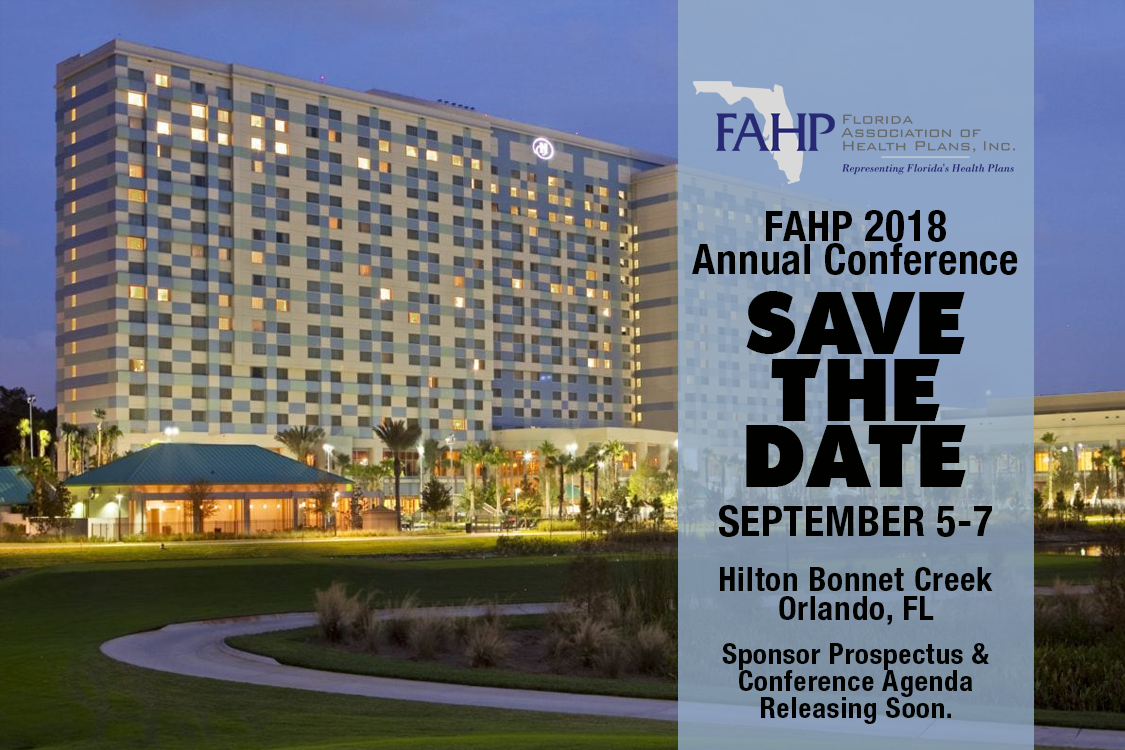 REGISTRATION FEES
Health Plan Dues Members


(Commercial, Medicaid, Medicare Advantage plans)



$575

Associate Dues Member

$575

Non-Member:

$1125

Government:

$150

Sponsor/Exhibitor Add't:

$500

Other fees:

Golf player fee

$45
Cancellation and Substitution Policy:
Please notify FAHP in writing via email (meetingplanner@fahp.net) if you need to cancel. Cancellation notices received prior to 10-days out from the conference (Sept. 3) will receive a refund less an admin fee of $75. No refunds will be processed after the September 3, 2017 as hotel food and beverage orders will have been submitted.
Substitutions are accepted. Please email FAHP at meetingplanner@fahp.net.