The Florida Association of Health Plans' mission is to better the health of Florida's citizens by promoting the growth of health plans dedicated to providing the best service, highest quality of care, best value and affordability, and access to their members and business partners. We do this by:

1. Helping to develop cooperative relationships between health plans, providers, government partners, and employer groups.
2. Advocating for the interests of health plans and their members on legislative and regulatory issues.
3. Educating our members, policy makers, and the public about our health plans and the benefits they provide.
---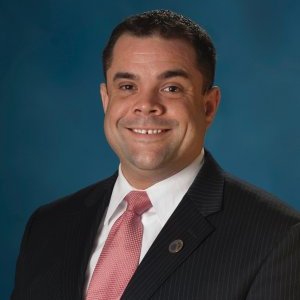 Wences Troncoso Joins Florida Association of Health Plans to Serve as Vice President
& General Counsel of FAHP

Tallahassee, Fla. – The Florida Association of Health Plans, Inc. (FAHP) today announced that Wences Troncoso has joined the association to serve as vice president and general counsel. Troncoso's employment is effective today, February 17, 2014.
"Wences brings an abundance of knowledge and experience to the Florida Association of Health Plans with a background in providing oversight and services to insurers operating in Florida," said Audrey Brown, president and CEO of FAHP. "The addition of Wences is vital for the association, as his knowledge base will allow us to better serve our members and continue to be a valued resource to Florida's policymakers during this critical time in deciding the future landscape of health care in Florida. We welcome Wences and look forward to him joining our outstanding team of professionals."
"I am honored to join the Florida Association of Health Plans today," said Wences Troncoso. "The association is truly a touchstone for the health care industry, and I look forward to combining the skills I developed while at the Office of Insurance Regulation in the health care arena with my background in law to serve the association as vice president and general counsel."

Troncoso most recently served as the Deputy Insurance Commissioner for Life and Health at the OIR. In his role at the OIR, Troncoso oversaw the daily activities of the Life and Health Product Review, and Life and Health Financial Oversight Unit. Prior to joining OIR, he served as a Public Defender with the 2nd Judicial Circuit for two years. Troncoso received his Bachelor of Science in Political Science from Florida State University and his Juris Doctor from Barry University.
---
FAHP 2014 LEGISLATIVE PLANNING MEETING