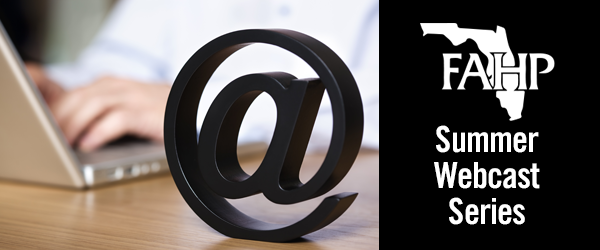 SUMMER WEBCAST SERIES --
CALL FOR PRESENTATIONS
We invite you to share your healthcare expertise, research and innovative best practices in this highly effective program format. You provide speaker, content and technology platform; FAHP markets the program to member health plans and encourages attendance. Please note the following program information:
Please send the following program details to
meetingplanner@fahp.net
at your earliest convenience:
1. Presentation Title
2. Speaker Name and Bio
3. Organization name, logo and website address
4. Presentation Summary Description
5. Suggested dates and times your speaker is available (preferably a Tuesday or Thursday 10am or 2pm EST)
6. Your technology registration link and phone number.